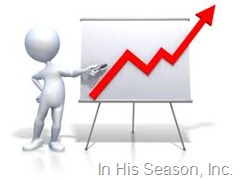 Not all life coaching is equal. In today's information age "coaching" is a huge buzz word. I think that life coaching may be needed more now than at any other time simply because everything in our world is changing. Life coaching will help you to successfully gain certain information and skills more quickly. Having a good coach can knock years off of your getting to where you want to be.
Choosing the right coach can make a big difference in the outcome of your expectation. No one is exempt from choosing the wrong coach sometimes it's not the wrong coach, it's the wrong type of coach. There are personal coaches, executive coaches, specialty coaches which specialize in one area of expertise. For instance, there are coaches who can coach you about writing or how to become a published author but to become a New York Times best-selling author you may need an entirely different coach. I've had several coaches and what I've found is that over time your coaching needs will change with your own personal or professional growth.
At the beginning of this year, I decided that I needed a different type of coaching and so I contacted a friend who is a very successful business coach. We had a few conversations and decided on a future date when our coaching schedule would begin. I wasn't really sure about the type of coaching that I needed but I knew that I needed to refocus and make some changes; I hoped that this coaching would help me to do that.
Just weeks before our coaching sessions were to begin, I received an email from another coach that I knew, one with whom I had an excellent relationship and had learned a lot about social media. This coach had entered into a partnership with someone who had an extensive coaching background and some very impressive credentials in coaching. They were positioned to offer coaching that was much more in line with the direction that I was headed in being a writer, speaker and coach.
I changed my original coaching plans and went with the new partnership team after all, their program was more in line with my purpose and calling and that was important. Everything started out well with the coaching but then it became sporadic and inconsistent. Apparently, everything was not going as intended within the partnership.
I learned three things from this experience that I want to share with you:
1) Always know exactly what you intend to learn from your coach so that you can focus on the information that meets your specific needs.
2) Know something about your coach before you become a client in this way you'll almost guarantee that you'll get the coaching that you expect to receive.
3) Beware of new partnerships give them some time to buildup credibility as a team first unless you can get the coaching at a significant discount.
Having a previous relationship with coach A in the partnership, I knew the quality of coaching that I would receive. Coach B also provided some very good information, so my coaching experience with the partnership was not a total loss. Unfortunately, the coaching partnership dissolved quickly as there were problems so it ended.
I'm looking forward to my next coaching experience it's a part of my personal and business growth plan. This experience taught me a lot about coaching from both sides of the coaching experience that of a Christian life coach and as a coaching client.
What do you look for when choosing a life coach?